Tamarindo has gradually evolved from a sleepy surfer's paradise into one of Central America's most popular tourist towns.  It's a place where the local's slogan of "Pura Vida" or "Pure Life" definitely rings true.  For some though, the fact that Tamarindo is now "on the map" is reason enough to avoid the destination.  I suppose many liked the undiscovered charm that the beach town once had.
I visited the area for the first time with 7 of my closest friends in 2001.  At that time, Tamarindo was still seen as quite the exotic locale…I think that Costa Rica as a whole still had many asking, "where is that?" or "is it safe to travel there?"
Pretty quickly after we arrived we figured out that our type of group wasn't something that Tamarindo saw every day.  We created somewhat of a spectacle wherever we went - there were impromptu "ladies nights" in our honor and other bizarre things that I doubt would have happened had we opted for Cancun or Maui as our senior trip destination instead.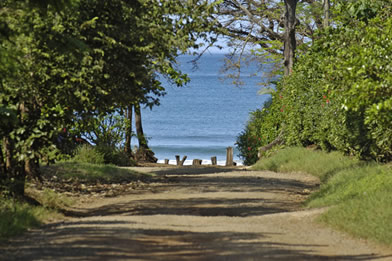 Because Tamarindo was still flying under the radar, besides us, there was only a handful of other tourists; an Australian couple in their mid 30′s who were on an eco-adventure (before they were trendy), an Italian group who was visiting their friends who had moved to Tamarindo a couple years prior and opened a small hotel, and a pack of 7 professional surfers, along with their photographer and videographer, who were filming for an upcoming Quicksilver surf video.
By our third day there, we had down the lay of the land, knew the bartenders at both of the bars, Las Olas and the Monkey Bar, had made friends with the gentleman who owned the great Thai restaurant, Pachanga's, and had invites to be featured in the weekly open mic night at Pasa Tiempo's.
Since we had discovered all of the shops, markets and hotels Tamarindo had to offer, and had made enough local contacts, we were therefore able to branch out and explore the surrounding areas.  We hitched a ride with the surf crew to the nearby Witches Rock, Playa Negra and Playas del Coco beaches.
We rented mopeds and rode – in the pouring rain – to Playa Avellana where they serve up some of the most amazing brick-oven pizza and sat with the beach's mascot, a pig that was so huge it rarely moved and had long ago claimed a spot on the beach under a tree.
We took a side trip to the Arenal volcano and sat in the Tabacon Hotel's natural hot spring pool while sipping a cocktail and watching the volcano, smoldering, and hoping to catch a glimpse of the lava oozing over the rim, fiery red and traffic cone-orange against the inky dusk sky.
It was amazing – by far the best trip I had ever been on – and one that I have, to this day, had trouble topping.  So good, in fact, that I returned 4 years later, hoping to somehow replicate the experience.  I had heard that the area had changed, been built up, transformed into a "would you like to buy some silver jewelry" by day and neon sign-streaked hot spot by night.
Once I got there, I realized that, for the most part, what I had heard had been right.  Las Olas was vacant (rumor had it that immigration officials has come through the town scattering the charming beach bum crew that has amassed – albeit illegally – over the years), Pachanga's was now a so-so Italian restaurant and our favorite dreadlocked bartender had packed up his Guaro shaker and moved on to discover another surf town.  There were dozens of new tiendas, there were now 2 main supermarkets, and new streets altogether had been carved into the jungle that once used to hang over the roofs of the couple shops that had dotted the one main drag.
But it was still beautiful and authentically Costa Rica.  You know how some people claim that Puerto Vallarta is no longer "real" Mexico?  Well I don't buy that.  It's still Mexico – just a slightly more influenced and modernized version of it.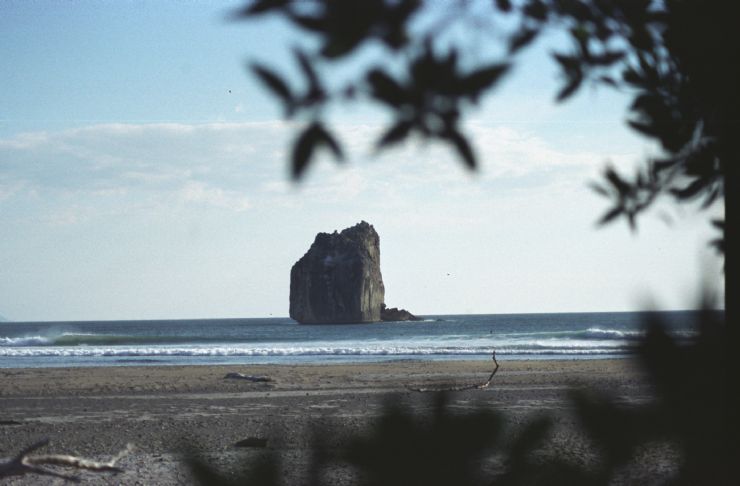 I highly recommend traveling to the area – maybe rent a vacation home so that you are encouraged to cook and therefore go out and experience the local supermarket.  Tamarindo and the surrounding Pacific coast of the Guanacaste region is breathtaking.   The locals, or Ticos, are generous and welcoming and spirited.  The food is unique, somewhere between Mexican and Caribbean and quite eclectic.  There are still howler monkeys that throw small fruits down from the trees, iguanas that are bigger around than your thigh, and the occasional toucan that you can spot in stark contrast against the trees.
Still Costa Rica…still "Pura Vida!"