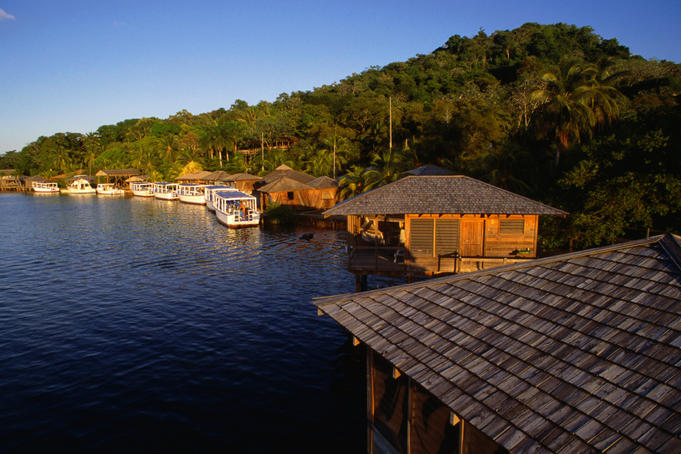 Roatan is a scuba diviers paradise.  Located off of the North Coast of Honduras, Roatan is one of the three Bay Islands and is quickly becoming a premier scuba diving destination.  Often called the Caribbean's best-kept secret, the island boasts diverse and unique reef systems, friendly people, and is a unique culture full of authentic Caribbean charm…after all, it was once inhabited by pirates!
The three Islas de la Bahia – Roatan, Utila and Guanaja – lie along the southern end of the Mesoamerican Barrier Reef, the second-longest coral reef in the world.  Beneath the clear turquoise waters is a trove of unbelievable riches: vibrant coral formations, enormous sponges, a wide variety of colorful fish as well as manta rays, sea turtles and whale sharks.  Yet prices remain remarkably low, (the Bay Islands are said to be the cheapest place in the world to get your PADI dive certificate!) making the Bay Islands a great place to learn scuba diving – and if you learn here, chances are, you'll be hooked for life!  And don't worry – if you're like myself, who gets claustrophobic at the thought of being at the bottom of the ocean with only an air tank to keep you alive, the snorkeling in Roatan is pretty amazing too!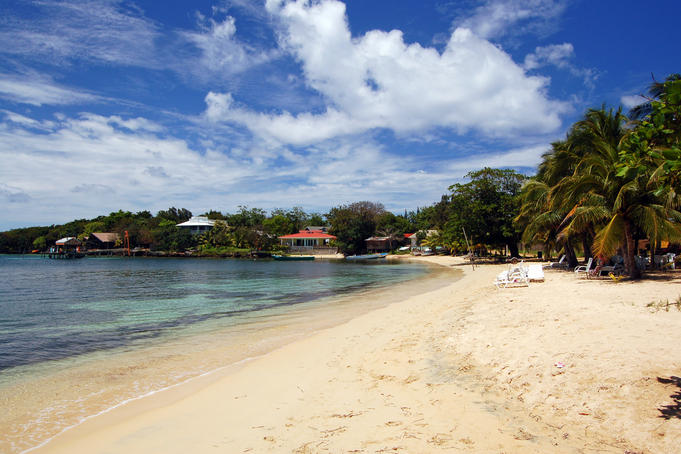 If you've never been to Roatan, you can plan on using your US dollars rather than the local lempiras as US currency is accapted, even welcomed, nearly everywhere.  Do keep an eye out for favorable conversion rates and cash in if and when it makes sense.  Also, expect to see a heavy military presence.  There is almost guaranteed to be an AK-47 wielding guard at the enterence to most establsihments – they keep a low profile and it is the general consensus that Honduras is safer for locals and tourists alike since the new government has implemented this military presence.
Regardless of your skill – or lack of – Roatan has everything for your diving vacation:  wreck diving, wall diving, scuba lessons, certification courses, and fun day or night dives.  The island has a wide variety of diving resorts, in addition to small hotels and independent diving operators offering outstanding diving opportunities at varying and competitive prices.
"Mary's Place" is perhaps one of the most popular dive sites off of Roatan – the dive starts at a permanent mooring buoy on the reef shelf, along a vertical crevice that drops from 40′, with a huge section of the wall broken away from the main section to form a wide slit.  Smaller crevices invite exploration among bouquets of Rope and Tube Sponges, deepwater seafans and Black Coral.  A sand shelf drops from 140′ to 200′, offering a magnificent underwater view.
If you've never been wreck diving, "El Aguila" is an amazing sight – a 210′ cargo boat perfectly sunk in 100 feet of water on a sandy bottom full of Deep Garden Eels.  Divers can descend onto open large compartments where you can surprise a number of fish in their homes!  The wreck runs alongside a wall where many choose to finish off their dive among the shallow water tropical fish.
If you're not into diving, Roatan is big enough to keep you busy, with botanical gardens, butterfly and iguana farms, canopy tours, and winding dirt roads leading to small villages and isolated bays.  And if you just want to relax, head to Roatan's West End and West Bay,- the beaches there look like they could be right off of a brochure.  Picture clear turquoise water, powdery white sand and coconut palms.