Destin is an all-encompassing destination spot located on the Emerald Coast of Florida. Destin is also referred to as the "World's Luckiest Fishing Village" as it has the largest fishing vessel in Florida.
Attractions and activities in Destin include high-end shopping and dining, golfing, fishing, boating, water-sports, renowned beaches, forests, scenic state parks that are perfect for hiking, Broadway shows and well-known art galleries. This beautiful city truly has something for everyone!
Destin has some of the most beautiful beaches in the world with crystal clear water and white sand. The emerald green surf of the Gulf of Mexico is breathtakingly gorgeous and it is bordered by Destin's beautiful beaches. There are fourteen gorgeous beach communities on this wonderful vacation spot and an abundance of water-related activities offered, including fishing, snorkeling, scuba diving, kayaking, and boating.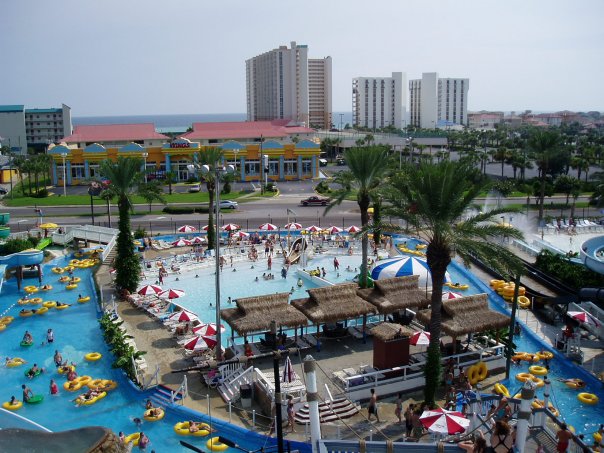 There is a magnificent festival called Autumn Tides in South Walton, which is just ten miles away from Destin. This festival takes place on the beaches of South Walton and it offers a music concerts, art galleries, wine tasting, nature and cultural events, theatre, and film presentations. It is the perfect way to experience the uniqueness and beauty of the beaches around Destin!
In addition to the beaches, Destin offers a host of activities and attractions. The Gulfarium is a renowned marine park just across the bridge from Destin that has live marine shows and an enjoyable dolphin interaction program. Big Kahuna's Water and Adventure Park has over 40 exciting water activities including body fumes, speed slides and the world's biggest man-made waterfall. This park is enjoyable both for the family and for couples.
Golf is very prevalent in Destin; the city has some of the best golf courses in the country including the Emerald Bay Golf Course with its three large, tropical mini-golf courses.
You ought to visit the Indian Temple Mound Museum which displays the lives of Native Americans that lived in that area 10,000 years ago. The preserved temple mound was used for political and religious ceremonies; it is an amazing site that is a must-see for everyone.
Destin also has amazing shopping malls including Alvin's Island Tropical Department Stores and Silver Sands Factory Stores. These malls have pretty much any store that you can think of!
Finally, Destin is also known for its world-class dining; some of the restaurants in this city are nationally rated. There is a wide range of restaurants and cuisines to choose from.
Destin is truly an extremely exciting and versatile city that has something for everyone!