Anna Maria Island Retreat
Tap or Swipe to see more photos
Condo For Rent, Daily
1301 Bay Dr. N., US
Bradenton Beach, Forida 34217

Nightly Rates: $356 - 481
2 2.0 Sleeps 6
Minimum Stay: 4 nights
Pool: Yes Sq Ft:
Pool: Heated
Pet Friendly: No
Additional amenities include an east and west balcony, water views from every room in the condo, washer/dryer, new towels, new linens, new bedding, keyless locks, washer/dryer/ high efficiency central air conditioning system, water heater, refrigerator and freezer, ice maker, glass stove top, microwave oven, new pots, new pans, new cookware, new dishes, new utensils, new coffee cups, new glasses, new kettle, new blender and toaster, WIRELESS HIGH-SPEED INTERNET, new phones, iron and ironing board, cable television, new patio furniture, beach chairs, outdoor shower, and private sheltered parking to keep your car out of the intense Florida sun.

Bed configuration:
-Master bedroom - one king bed
-Second bedroom - one queen bed
-Living room - one queen sleeper sofa

*With our continued desire to provide a superior guest experience we offer all our guests a professional linen service which includes freshly laundered sheets, pillow cases, bath towels, hand towels, beach towels, wash cloths, dish cloths and bath matts.*

The east balcony overlooking the water and fishing dock are accessed by sliding glass doors off the living room and dining featuring new patio furniture and is the perfect spot to watch the boats sail up and down the waterway on their way to the Florida Keys and Tampa Bay.

What you will surely appreciate the most about The Anna Maria Island Paradise Palace is the unforgettable views of the sunrises in the morning and the views of the water in the evening and the lights from the mainland.

What is most unique about Paradise Palace' is the number of dolphins and manatees that you a likely to see right in front of the condo and off the fishing dock.

*Looking For A Richer Vacation Experience We Have It*

Anna Maria Island condo rentals is committed to our guests having a deeper and richer experience when staying with us. To deliver that experience we have partnered with a local company just a few minutes walk from our properties that offer all our guests discounts on concierge services, tours, activities, adventures, golf cart rentals, bike rentals, scooter rentals, segway rentals, scoot coupe rentals, jet ski rentals, boat rentals, kayak rentals fishing charters, beach equipment, baby equipment, airport shuttles, grocery delivery and much more. Simply tell them you are guests of (Property Management) and all discounts will be applied to anything you desire. When you booking is complete you will receive the link to book enhance your vacation experience.

Restaurants with in a few minute walk include:
Tiki Hut
Wicked Cantina,
Beach House
Omas
French Table
Island Time
Beach Bistro
Freckle Fin
Blue Marlin
Bridge Tender
Anna Maria Island Oyster Bar.

Ths Bridge Street shopping village famous for its beach shops, gift shops and boutiques is located within a short walk of the condo as well.

There is a great grocery store right on the island, a fantastic Wal-Mart Super Center 5 minutes from the condo and a great shopping mall with all the big department stores as well.

Enjoy the best of both worlds while vacationing at the Anna Maria Island Paradise Palace with Florida's Intra-Coastal Waterway on the east side of the condo and the heated pool and the Gulf of Mexico on the west side of the condo.

Important:
A signed lease agreement is a requirement.
Our properties are protected by SUPERHOG.
Please note that once you have booked, your booking confirmation will include your SUPERHOG verification link.
Please make sure this is completed prior to check-in.

From
To
Daily Rate
Min.
Stay
8/21/21
8/28/21
$205
4
8/28/21
9/4/21
$215
4
9/04/21
9/11/21
$252
4
9/18/21
9/25/21
$157
4
11/06/21
11/13/21
$152
4
11/13/21
11/20/21
$147
4
11/20/21
11/27/21
$240
4
11/27/21
12/4/21
$184
4
12/04/21
12/11/21
$144
4
12/11/21
12/18/21
$230
7
12/18/21
12/25/21
$301
4
12/25/21
1/1/22
$593
7
3/05/22
3/12/22
$423
7
3/12/22
3/19/22
$551
7
3/19/22
3/26/22
$455
7
3/26/22
4/2/22
$444
7
4/02/22
4/9/22
$407
4
4/09/22
4/16/22
$436
4
4/16/22
4/23/22
$322
4
4/23/22
4/30/22
$287
4
5/28/22
6/4/22
$378
4
6/04/22
6/11/22
$378
4
6/25/22
7/2/22
$416
7
7/02/22
7/9/22
$476
7
7/09/22
7/16/22
$356
7
7/16/22
7/23/22
$335
7
7/23/22
7/30/22
$354
7
7/30/22
8/6/22
$297
4
8/06/22
8/13/22
$275
4
8/13/22
8/20/22
$193
4
8/20/22
8/27/22
$193
4
8/27/22
9/3/22
$193
4
9/03/22
9/10/22
$193
4
9/10/22
9/17/22
$220
4
9/17/22
9/24/22
$132
4
10/08/22
10/15/22
$218
4
12/03/22
12/10/22
$169
4
12/10/22
12/17/22
$181
4
12/17/22
12/24/22
$278
4
12/24/22
12/31/22
$594
7
12/31/22
1/7/23
$389
7
1/07/23
1/14/23
$311
4
1/14/23
1/21/23
$333
4
1/21/23
1/28/23
$331
4
3/18/23
3/25/23
$551
7
3/25/23
4/1/23
$544
7
4/01/23
4/8/23
$547
7
4/08/23
4/15/23
$535
7
4/15/23
4/22/23
$453
7
4/22/23
4/29/23
$421
4
4/29/23
5/6/23
$388
4
5/06/23
5/13/23
$382
4
5/13/23
5/20/23
$385
4
5/20/23
5/27/23
$399
4
5/27/23
6/3/23
$414
4
6/03/23
6/10/23
$435
4
6/10/23
6/17/23
$435
4
6/17/23
6/24/23
$445
4
6/24/23
7/1/23
$447
4
7/01/23
7/8/23
$481
4
7/08/23
7/15/23
$463
4
7/15/23
7/22/23
$469
4
7/22/23
7/29/23
$466
4
7/29/23
8/5/23
$446
4
8/05/23
8/12/23
$413
4
8/12/23
8/19/23
$397
4
8/19/23
8/26/23
$360
4
8/26/23
9/2/23
$356
4
9/16/23
9/23/23
$356
4
9/23/23
9/30/23
$359
4
9/30/23
10/7/23
$378
4
10/07/23
10/14/23
$400
4
10/14/23
10/21/23
$386
4
Check Prices
Click on the map to activate it
Amenities:
Activities


Golf


Horseback riding


Jet-ski


Pool


Pool: Heated


Snow skiing


Tennis court



Bathroom


Bathroom amenities


Bathtub or Shower


Hairdryer


Private bathroom


Shower



Food and Drink


Media & technology


Miscellaneous


Outdoor & view


Policy


No Pets Allowed


Private parking


Wireless internet connection



Room amenities


Air conditioning


Balcony/Lanai/Terrace


Ceiling fan


Cleaning Included


Dining Area


Dining Table


Dishwasher


Heating


Iron


Kitchen


Kitchen supplies


Living room


Microwave


Outdoor dining area


Outdoor furniture


Oven


Patio


Private pool


Refrigerator


Room darkening shades


Stove


Washer


Washer/dryer




Policies:
Terms And Conditions:
The aim of Anna Maria Island Beach Rentals, Inc. is to provide accommodations that are clean
and comfortable and fully equipped so that you can enjoy your vacation to the fullest. The
following terms and conditions are to ensure that our properties are kept in the condition equal to
the time you arrived.
PAYMENTS
All reservations require a 30% deposit payable via credit card. A deposit is required to confirm
your reservation and your deposit is applied toward your final balance owing. Please note all
rates are United States Currency.All final balance owing payments are due 60 days prior to your
arrival date. All reservations made 60 days or less prior to the arrival date, the full payment is
due and payable immediately via credit card.
CANCELLATION POLICY
Cancellations received 61 days prior to the arrival date will receive a full refund less $300.00
administration fee. Cancellations received 60 days or less prior to the arrival date no refund will
be issued and the balance is due in full. We encourage all guests to purchase the cancellation
insurance offered to all guest reservations.
You are a valued guest and we want to do everything possible to make your trip enjoyable and
worry free. Because the unforeseen and unexpected can occur before you leave or when you're
away from home we recommend CSA's Vacation Rental Insurance Plan. You can protect your
valuable reservation investment for only 7.65% of the total gross reservation amount. Please
review the enclosed Marketing Flyer for more details: http://www.csatravelprotection.com/
certpolicy.do? product=G-330CSA
OCCUPANCY
Occupancy can never exceed the number of people indicated on the lease agreement including infants,
children and visitors. Violation of this policy will result in immediate eviction without
compensation as per condominium association rules.
NOISE ORDINANCE
The Island does have a noise ordinance that goes into effect after 10 pm, this ordinance pertains
to any loud music or loud sounds coming from the accommodation after this hour. If the police
or the Management Company is called due to the renters disturbing the peace we do reserve the
right to terminate the rental agreement immediately without refund in certain situations.
CHECK IN/CHECK OUT TIMES
Check in time is 3pm - Check out time is 10am.
TELEPHONE USAGE
Most properties have landlines All local calls are free. Most properties offer unlimited long distance
calling free.
PETS
No animals or reptiles of any description will be kept in or on premises. Violation of this policy
will result in a $500.00 special cleaning charge applied to your credit card on file and immediate
eviction without compensation.
SMOKING
The guest agrees to restrict any smoking to the outdoors. Smoking inside the condo, house or on
the balconies is not permitted. Violation of the policy will result in a $500.00 special cleaning
charge applied to your credit card on file and immediate eviction without compensation.
KEYS
All properties feature keyless locks.
SECURITY DEPOSIT
This Vacation Rental Damage plan covers unintentional damages to the rental unit interior that
occur during your stay, provided they are disclosed to management prior to check-out. The
policy will pay a maximum benefit of [$3000.00]. Any damages that exceed [$3000.00] will be
charged to the credit card on file. If, during your stay at one of our Rental Properties, an Insured
Person causes any damage to real or personal property of the unit as a result of inadvertent acts
or omissions, the Insurer will reimburse the Insured for the cost of repair or replacement of such
property up to a maximum benefit of [$3000.00]. Certain terms and conditions apply. Full details
of the Vacation Rental Damage coverage are contained in the Certificate of Insurance or
Insurance Policy (www.vacationrentalinsurance.com/G10VRD). The Vacation Rental Damage
can be purchased up to, and including at, check-in. By submitting payment for this plan, you
authorize and request CSA Travel Protection and Insurance Services to pay directly [Anna Maria
Island Beach Rentals Inc.] any amount payable under the terms and conditions of the Vacation
Rental Damage.
INDEMNIFICATION:
(Property Management), Inc. shall not be liable to guests or to any party for any damages to
property or for the injury to persons on the premises from any cause whatsoever, including
defects in the premises or otherwise: guests shall indemnify and hold harmless Anna Maria
Island Beach Rentals, Inc. from any and against all liabilities, claims, expenses, fees, loss of use
of actions of any and any kind arising out of renters or their guests use and occupancy of the
premises. The management is not responsible for accidents, injury or loss of personal belongings
of any kind.
ENTIRE AGREEMENT
This agreement shall be governed and enforced according to the laws of the State of Florida. The
prevailing party in any lawsuit to enforce any provisions of this agreement shall be entitled to an
award of attorneys fees, cost of expenses for mediation, arbitration and trialor appellate
proceedings. This agreement contains the entire agreement of the parties. It may not be changed
orally, but only by agreement in writing signed by the party against who enforcement of any
waiver, change, modification, extension or discharge is sought. Renters cannot assign or transfer
this agreement.
GENERAL AND OVERSEAS VISITOR INFORMATION
If you have not travelled to Florida before we have outlined a few pointers for your information.
If you need to contact us by telephone from Europe please call us after 11.30 European time.
Anna Maria Island is a small, friendly island community that welcomes and appreciates overseas
visitors who come to the island for rest, relaxation sun and fun.
TRAVEL
Direct flights from the UK and the rest of Europe
Airport Distances from Anna Maria Island:
Tampa Airport 1 hr
Orlando Airport 2 hrs
Miami Airport 5 hrs
Sarasota Airport 20 minutes (for connecting flights from other American airports such as New
York, Atlanta or Washington)
Fort Myers Airport 2.5 hrs
TRAVEL INSURANCE
You are a valued guest and we want to do everything possible to make your trip enjoyable and
worry free. Because the unforeseen and unexpected can occur before you leave or when you're
away from home we recommend CSA's Vacation Rental Insurance Plan. You can protect your
valuable reservation investment for only 7.65% of the total gross reservation amount. Please
review the enclosed Marketing Flyer for more details: http://www.csatravelprotection.com/
certpolicy.do? product=G-330CSA
MEDICAL AND EMERGENCY
Do not leave home without taking out a Travel Insurance that also covers medical emergencies.
Make sure your insurance covers you for travel in America. The excellent Pinnacle Medical
walk-in clinic 941-761-1616 (similar to UK GPs – General Practitioners) for minor accidents and
ailments is just over on the mainland – approximately 10 minutes drive. Blake Hospital comes
highly recommended by many island residents. It is a large, modern and extremely well equipped
hospital that offers a comprehensive range of medical services. Dr Guy Yatros at Island Dental
Spa offers emergency dental treatment for visitors.
GETTING AROUND ANNA MARIA ISLAND
You can travel FREE from one end of the Island to the other with Anna Maria Island Trolley
Service. Operating 365 days a year from six in the morning until ten thirty at night running every
20 minutes you will see green Anna Maria Island Trolleys traveling up and down the entire
length of Anna Maria Island. Daily service runs from the Anna Maria City Pier which is the
northern part of the Island, to Coquina Beach at the south. There are many stops all over the
Island, with a stop right out front of (Property Management). You will find Trolley stops
every two to four blocks and most have covered seating while you wait. Trolleys are air
conditioned and some offer open air-seating. You can continue on to surrounding areas,
including Bradenton, Longboat Key and Sarasota with MCAT (Manatee County Area Transit).
MCAT connects with the FREE Anna Maria Island Trolley and you can get on the Long Boat
Key Trolley and for .75 cents, ride it all the way to Sarasota and back. MCAT (Manatee County
Area Transit) partners with SCAT (Sarasota County Area Transit) in operating the Longboat Key
Trolley from Coquina Beach on Anna Maria Island to downtown Sarasota via Longboat Key and
St. Armand's Circle. Daily service runs from 5:30 a.m. to 8 p.m. every 60 minutes. Trolleys offer
both air conditioned and open-air seating. The Longboat Key trolley does not operate on major
holidays.
TRAVELLING WITH CHILDREN
Cribs, cots, high chairs and other baby equipment can be arranged. Phone or visit their website to
reserve these items. They will deliver and set up the items and then collect them on the day you
leave. Cribs come complete with set of sheets. Make sure small children wear sun hats, T-shirts
and sunblock to prevent sunburn. Nearby shops sell them, plus a great range of beach toys,
buckets & spades. Walgreens and Eckerd both pharmacies which sell many baby items plus
prescription and non prescription drugs.
SHOPPING
Prices in Florida are generally much less expensive than in Europe. We have excellent casual and
beachwear on the island. For really serious shoppers the nearby town of Bradenton is home to an
incredible factory outlet mall where you can "shop till you drop". Also really worth a visit is De
Soto Mall just over on the mainland, with three large department stores, diverse small shops,
coffee shops and restaurants. Trainers, sports gear, cosmetics, sunglasses, luxury name brand
clothing lines, jewelry, shoes, CDs, cameras plus a myriad of other items.
CLOTHING
Make your journey easy, travel light. You have a large washer and dryer in your vacation home –
you can buy great beach clothes & swimsuits here on island. Bring a light jacket for cooler
evenings in winter months and wear cool comfortable cottons and sunhats/shades. If you are
planning to take a trip up to Busch Gardens in Tampa or Disney in Orlando wear comfortable
trainers.
ISLAND INFORMATION
We place a local information file in your vacation property with the answer to almost every
question that has been asked of us by our guests. This contains emergency numbers, contact
information, getting around, things to do and places to visit, info on your property, services,
taxis, local restaurants and general island info. Our two local island newspapers can always be
picked up at Publix Grocery store on the island and are a mine of information for visitors on
local events, new restaurants to visit, fishing news and all the local gossip. The Anna Maria
Island chamber of commerce office also has a plethora of maps, brochures and leaflets plus info
on local tennis courts, golf, water sports, boat & jetski rental, scuba diving, boat trips, fishing
trips and area events.
HOUSE KEEPING
Cleanliness of each property is a top priority of Anna Maria Island Beach Rentals Inc. All
cleanings consist of wiping all surfaces from top to bottom, wiping down all appliances inside
and out, removing all perishable items, washing all laundry in the unit, dusting all surfaces,
moving furniture to clean under and around, all windows inside/out, and cleaning each unit
thoroughly. Each property is inspected by trained supervisors. Their work is guaranteed to be
right or they will come back and fix any issues. Additional cleaning services include taking care
of most minor repairs to the property. Check and maintain all light fixtures, batteries in remotes,
grill parts, patio furniture, and ac filters. Our goal is to have each property in tip top shape for
your arrival. Our cleaning people will be the last people in the property before your arrival to
make sure it is perfect.
What you can expect upon arrival:
In each bathroom:
-bar soap-shampoo & conditioner
-toilet strip cover
-soap dispenser at sink
-small garbage bags
Kitchen set up:
-Sponge-paper towel roll
-new large garbage bag for large trash can
-two dish tabs
WE LOOK FORWARD TO WELCOMING YOU TO ANNA MARIA ISLAND.
Cancellation Policy: Full refund 60 days prior to arrival and no refunds after that
Check in Time: 3:00 pm
Check out Time: 10:00 am
Security Deposit: No
Parking Allowed: Yes
Parking Price Type: Charges May Apply
Smoking Allowed: No
Pets Allowed: No
Nearby Activities in Bradenton Beach
Golf

Horseback riding
Jet-ski
Pool
Pool: Heated
Snow skiing
Tennis court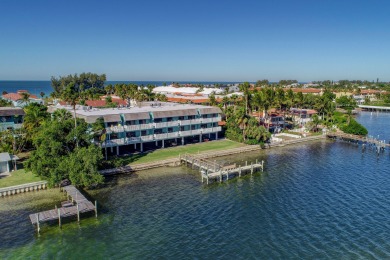 Ad Number: 1601168 8795920
Viewed: 543 times.
Updated: Jun 09, 2021
All information provided is deemed reliable but is not guaranteed and should be independently verified.
Note: BeachHouse.com does not own or manage any of these properties.
Please contact the property manager or homeowner directly by using this form.