Compass Premier Realty has (4) beach property listing(s)
Gabriel Zetina
We Specialize in Luxury Homes, Condos, Land
Compass Premier Realty
18 Barrier Reef Drive
San Pedro, Ambergris Caye 00000
+1 501-604-0678
I am a Belizean that was raised on the island of Ambergris Caye, I've seen the island go from a small fishing village to the town and surrounding area that we all love today, a mixture of many cultures! If or when you step into our office, you're likely to be greeted by my big welcoming smile. My love for La Isla Bonita and my community is shown through my work with local youths and my involvement with kids' ministries. As a Real Estate Agent and a local, my sole goal is to help you and your family find the Best Real Estate opportunity that meets your needs! Stop by for a cup of coffee and talk to the local expert about all things San Pedro, Belize!

Coldwell Banker Ambergris Caye (Now Compass Premier Realty) is a franchise office of Coldwell Banker LLC - the worlds oldest and most recognized real estate companies in the world, established in San Francisco in 1906.

Our office is located in San Pedro Town, Ambergris Caye Belize just a few steps north from The San Pedro Roman Catholic Church and the Town Clock. You can not miss us. Since the early 2000s, our office has helped many find that special Belize real estate property, with us guiding them through every step of the way.

Why Buy Ambergris Caye Real Estate?

The island of Ambergris Caye is the #1 tourist and retirement destination in Belize and one of the top retirement destinations in all of the Caribbean and Central America . We have seen a constant increase in tourism to the country over the past decade with overnight arrivals to Ambergris Caye totalling over 350 000 annual visitors. This transition have not however turned Ambergris Caye into all inclusive mass market destination instead, the island is home to exclusive small resorts as well as its near by islands like Cayo Espanto and soon to be Blackadore Caye which is owned by Hollywood mega star Leonardo DiCaprio.

Ambergris Caye is quickly being discovered as one of the most profitable Caribbean and Central American destinations for hotel operators and for personal rentals using sites like VRBO, Air BnB. Daily rates for reasonable accommodations start at around $100 US and can run higher as $2000 US. One of the most stunning features of Ambergris Caye is the barrier reef which runs parallel to the island's east coast and is only a half mile (800m) east of San Pedro Town. Lending itself to calm waters with an amazing view of the surf breaking over the coral reef in the distance awaits anyone walking on the beach or relaxing at one of the many beachfront properties. The island also boasts some of the best diving in the Western hemisphere, incredible fishing (Fly, Rod & Reel and Deep Sea) adventures await.
Real Estate / For Sale:
Central America > Belize > Ambergris Caye > San Pedro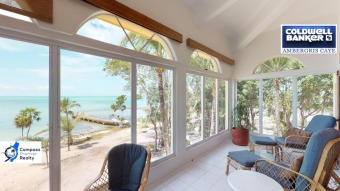 Luxury Casa Puesta Sol Estate on SECRET BEACH, Ambergris Caye
San Pedro Town, Ambergris Caye, Barrier Reef Drive
San Pedro, Ambergris Caye, Belize 00000
2 BR
2.0 BA
0 sq ft
3.000 acre(s)
$1,140,000
Coldwell Banker Ambergris Caye Realty his secluded waterfront home rests on 400 ft of waterfront with a depth of 0ver 260 ft on the island of Ambergris Caye, an island just off northeast of Belize Cit
Ad # 601963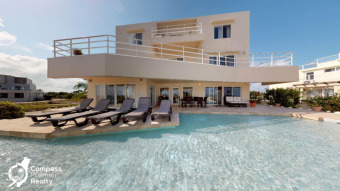 Private Waterfront Luxury Home for Sale in San Pedro, Belize
Brahma Blue Belize Resort
San Pedro, Ambergris Caye 00000
6 BR
6.5 BA
0 sq ft
0.000 acre(s)
$1,199,000
This private waterfront luxury home for sale in San Pedro is located in a private community called Playa Villa, overlooking the bay to the west of the Town of San Pedro, this exclusive luxury villa is
Ad # 1473251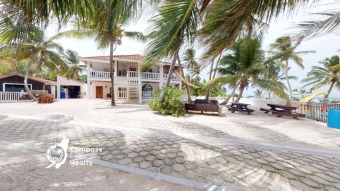 Beachhouse for Sale In San Pedro – Belize Real Estate
Tres Cocos
San Pedro, Ambergris Caye 00000
5 BR
5.0 BA
5200 sq ft
0.520 acre(s)
$1,699,000
This Multi Unit-Beachfront home sits on a 150 ft of beachfront in the Tres Cocos Neighbourhood, the most desirable neighborhood in San Pedro. You'll find tasteful updates throughout this recently re
Ad # 2090699
Real Estate / For Sale:
Central America > Belize > Corozal > Corozal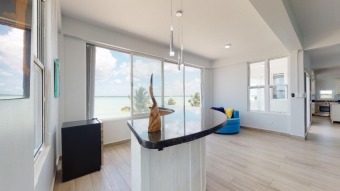 WELDY's LUXURY BEACH HOUSE – Cerros Sands Belize Real Estate!
Cerros Sand, Corozal Bay, Belize
Corozal , Corozal 00000
$699,000
A REWARDING ESCAPE PEACEFULLY SITUATED AT CERROS SANDS, COROZAL, BELIZE: This Newly built Luxurious beachfront home is a 4 bedroom, 3 bathrooms, fully furnished home of 5,500 sq. ft. rests on a res
Ad # 2090695