DiPeso Group has (2) beach property listing(s)
Teresa DiPeso
Jersey Shore Realtor
DiPeso Group
5901 NJ Ave
WC, N J 08260
+1 609-780-1434
Teresa DiPeso is a seasoned real estate professional specializing in the vibrant and highly sought-after Jersey Shore market. With extensive knowledge of the region and a genuine passion for helping clients achieve their real estate goals, Teresa is committed to providing exceptional service and creating positive, memorable experiences for buyers and sellers alike.
Raised in the Jersey Shore area, Teresa has an intimate understanding of the unique lifestyle, diverse communities, and the local real estate market. Her deep-rooted connection to the region enables her to offer valuable insights and guidance to her clients, whether they are searching for a dream beachfront home, a vacation rental property, or looking to sell their current residence.
Teresa's commitment to excellence and her unwavering dedication to her clients have earned her a stellar reputation in the industry. She takes the time to listen attentively to her clients' needs, understanding that every individual has specific requirements and preferences when it comes to their real estate journey. By tailoring her approach to meet these needs, Teresa ensures her clients feel valued and supported throughout the entire buying or selling process.
With her sharp negotiation skills and in-depth market knowledge, Teresa is well-equipped to secure the best possible outcomes for her clients. She stays up-to-date with the latest market trends, pricing strategies, and innovative marketing techniques to give her clients a competitive edge in today's dynamic real estate landscape.
Teresa's professionalism, integrity, and strong work ethic have contributed to her ongoing success. She believes in building long-term relationships with her clients, and many of them have become lifelong friends and repeat customers. Teresa's friendly and approachable nature, combined with her sharp business acumen, make her a trusted advisor and advocate for her clients.
When Teresa is not assisting clients with their real estate needs, she enjoys exploring the beautiful beaches and vibrant communities of the Jersey Shore. She actively participates in community events and philanthropic endeavors, giving back to the region she holds dear.
If you are seeking a dedicated and knowledgeable real estate specialist to guide you through your Jersey Shore real estate journey, Teresa DiPeso is the ideal professional to assist you. Contact her today to benefit from her expertise and experience in this exciting market.

Real Estate / For Sale:
North America > USA > New Jersey > Wildwood Crest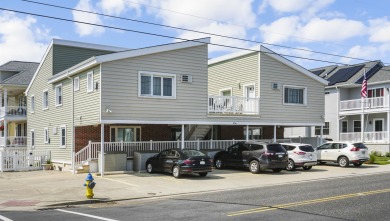 This year round, pet friendly, Wildwood Crest condominium offers
5716 Seaview
Wildwood Crest, New Jersey 08260
$385,000
This year round, pet friendly, Wildwood Crest condominium offers the opportunity to embrace coastal living at its finest. The property is perfectly situated two short blocks from the sandy shores wher
Ad # 3865767
Real Estate / For Sale:
North America > USA > New Jersey > North Wildwood
Move in Ready Town Home Near Bay & Entertainment
Townhome/Townhouse For Sale
604 New Jersey Avenue
North Wildwood, New Jersey 08260
$455,000
North Wildwood four bedroom, three bath town home has been newly renovated. Features include 1975 square feet, first floor bedroom and full bath, open concept living area, new kitchen appliances, gran
Ad # 1777988