Grover Real Estate has (7) beach property listing(s)
Dave Muxlow
Serving Michigan's Central Upper Peninsula!
Grover Real Estate
771 East Lakeshore Dr.
Manistique, Michigan 49854
+1 906-450-0184
Grover Real Estate is centrally located near beautiful lakes and scenic forests, right in the heart of the Upper Peninsula of Michigan. From quality, buildable, waterfront lots to acres on which to roam, to vacation homes ready to move in and enjoy, our knowledgeable agents are ready to help you find the property that exactly meets your requirements. Grover Real Estate agents have combined over 100 years of experience in this market and we have been the areas #1 producing brokerage for over 40 years! As broker/owner, my team and I are committed to finding you the perfect home or property and getting you settled into your real estate dream!
Real Estate / For Sale: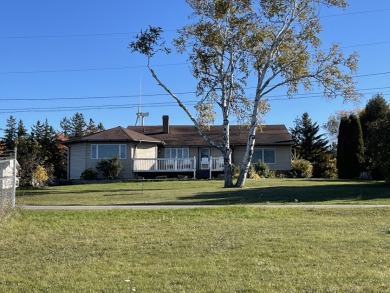 Garden Bay Home
15664 17th Road
Garden, Michigan 49835
$399,900
Turn key, awesome waterfront property on Garden Bay. 2.5 acres including 98' of frontage on Big Bay de Noc, this parcel features an updated 4 Bedrooms, 3.5 Baths, maintenance free home perfect for lar
Ad # 3305454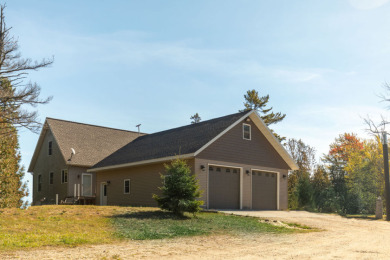 Lake Michigan Home
494S Harbor Lights Trail
Manistique, Michigan 49854
3 BR
3.0 BA
2344 sq ft
0.000 acre(s)
$559,000
Spacious home on Lake Michigan in the Upper Peninsula near the bustling town of Manistique. This home features 3 levels starting with the main floor boasting an open kitchen, living and sunroom combo
Ad # 3305453
Real Estate / For Sale:
North America > USA > Michigan > Curtis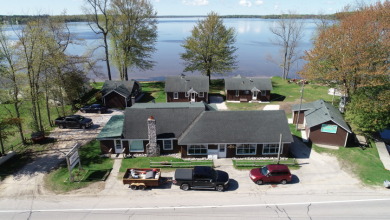 North Shore Resort in Curtis
W17171 Main Street
Curtis, Michigan 49820
11 BR
5.0 BA
0 sq ft
0.650 acre(s)
$750,000
North Shore Resort has the premiere location on the Manistique Lakes!! The resort sits on the northeast tip of South Manistique Lake for perfect southerly all day sunshine and amazing views. The large
Ad # 2832635
Real Estate / For Sale:
North America > USA > Michigan > Garden
Unique Stone Home on Lake Michigan
15677 17th Road
Garden, Michigan 49835
$1,250,000
Perched on the shores of the beautiful Garden Bay, you'll find this truly once in a lifetime home that you'll have to see to believe. The exterior is clad in locally sourced limestone, with each s
Ad # 2828955
Real Estate / For Sale:
North America > USA > Michigan > Gulliver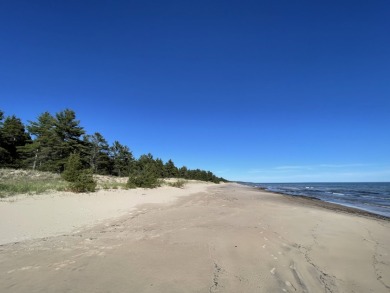 773' of Lake Michigan Shoreline
Waterfront Acreage For Sale
Top O' the Lake Road Parcel 1
Gulliver, Michigan 49840
$1,150,000
One of Lake Michigan's greatest treasures is found on its north shore in southern schoolcraft county. A large wilderness tract of 292 acres and 10,000 feet of lake-frontage has been preserved by a s
Ad # 2833153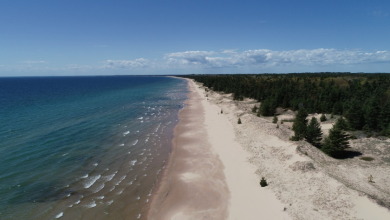 1400' of Sandy Lake Michigan Shoreline
2625W Top O' Lake Road
Gulliver, Michigan 49840
$2,300,000
One of Lake Michigan's greatest treasures is found on its north shore in southern schoolcraft county. A large wilderness tract of 292 acres and 10,000 feet of lake-frontage has been preserved by a s
Ad # 2828958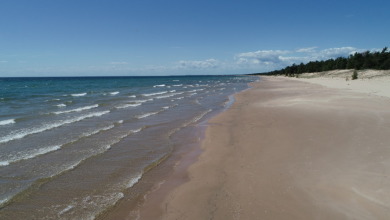 7000' of Unspoiled Lake Michigan Frontage
Waterfront Acreage For Sale
Top O' the Lake Road Parcel 3
Gulliver, Michigan 49840
$8,500,000
Unspoiled nature at its finest with the ultimate in privacy and security is found on this 200 acres and 7,000 feet of Lake Michigan's north shore. This tract has been preserved and cherished by a smal
Ad # 2833152