The Exclusive Tahoe Beach Club, Ultimate Beach Front Luxury
Tap or Swipe to see more photos
Condo For Rent, Daily, Weekly
17 Beach Club Dr unit 216
Stateline, Nevada 89449
Ad # 1236816

Nightly Rates: $492 - 2,815
2 3.0 Sleeps 4
Minimum Stay: 2 nights
Pool: Yes Sq Ft: 0
Lakefront Shared Pool
Pet Friendly: No
Lessee Amenity Access Fees if you would like access to the beach club:
Adult per guest | $50.00 Daily | $300.00 per guest Weekly
Junior (12 and under) | $15.00 Daily | 1 junior included w/ each paid weekly adult
No Amenity Access Fee is required for dining in the bar or restaurant. Reservations are required for the restaurant and bar.
Club facilities access is based on availability.
2 cars max

The Tahoe Beach Club luxury condo residence is a brand-new exclusive member only location featuring a private beach* and an amazing restaurant* overlooking the lake and pool. *With an additional per-day per-adult fee you will have access to the Clubhouse featuring a full-service restaurant and bar overlooking the lake, year round heated lakefront pool and hot tub, state of the art fitness center, spa, yoga and pilates studio, and the concierge adventure center. The property also includes a private 160-foot pier. There is free beach access without having to pay the clubhouse access fee, this part of the beach is to the right of the cabana private members only part of the beach.
The property includes gated security, underground parking with tesla charging stations, an elevator that opens directly into the lobby and additional secured storage for your beach and mountain equipment.
This unit has AC, and central heating. Please note there is no fireplace in this unit.
~No one under 18 may use the pool without adult supervision. Min age is 30 to rent any TBC unit. ID must be provided when checking in at the Clubhouse and for the guest registration form.
*With the Clubhouse Fee:
FINE DINING: Restaurant and bar featuring sustainable California cuisine, an exclusive chef's table, rotating celebrity guest chefs and a wind locker program.
KIDS' ZONE: Kids' Zone complete with arts and crafts, games, scavenger hunts, stargazing, beach and pool activities, and a media center with state-of-the-art gaming.
THE SPA AT TAHOE BEACH CLUB: Wellness spa with four tranquil treatment rooms offering massage, facials and body treatments, a relaxing sanctuary, dry-cedar saunas, and essential oil steam rooms all featuring luxurious, organic Tata Harper products.
24-HOUR FITNESS: 4-Hour fitness studio offering Matrix equipment, a Wellbeats virtual-class system, a Movement Studio, and personal trainers available for hire.
PRIVATE BEACH: Private beach with cabanas, fire pits, food and beverage service and a 160-foot floating pier complete with a boating concierge.
You may use the free beach on the Nevada beach side just a few feet away.
HEATED POOL: Four-season heated pool overlooking the beachfront and majestic Sierras.
Tahoe Beach is the perfect year-round getaway for guests looking to enjoy a Tahoe vacation loaded with amenities for the whole family, an unparalleled lakefront location on Tahoe's South Shore, and an unforgettable luxury experience!

For a complete list of the Beach Club amenities pleas contact us.
We also manage other units within Tahoe beach Club, please give us a call to visit all our listings.
This 2-bedroom unit is just stunning with luxury all around! The living room, gourmet kitchen and dining are open concept and walk out to a very cozy patio with views of the forest and the lake. The kitchen is equipped with Thermador appliances and custom cabinetry.
The bathrooms are a luxury you will remember. Custom walk in showers and a relaxing tub in the master bathroom, you won't want to leave.
Bedroom 1 and 2 have king beds. bonus room 3 has 2 bunk beds with twin on top and bottom.

Rate Types: N - Nightly, W - Weekly, We - Weekend, Mw - Midweek, M - Monthly

From
To
Type
Low Per
Day Rate
High Per
Day Rate
Min.
Stay
Checkin
1/17/22
1/20/22
N
$832
$832
2
W,Th
1/21/22
1/23/22
N
$882
$930
2
F,Sa,Su
1/21/22
1/23/22
We
$882
$882
2
F,Sa,Su
1/24/22
1/27/22
N
$930
$934
2
M,Tu,W,Th
1/24/22
1/27/22
Mw
$930
$934
2
M,Tu,W,Th
1/28/22
1/30/22
N
$709
$709
2
F,Sa,Su
1/28/22
1/30/22
We
$709
$709
2
F,Sa,Su
1/31/22
2/3/22
N
$872
$893
2
M,Tu,W,Th
1/31/22
2/3/22
Mw
$872
$893
2
M,Tu,W,Th
2/4/22
2/6/22
N
$660
$675
2
F,Sa,Su
2/4/22
2/6/22
We
$675
$675
2
F,Sa,Su
2/7/22
2/10/22
N
$592
$621
2
M,Tu,W,Th
2/7/22
2/10/22
Mw
$603
$621
2
M,Tu,W,Th
2/11/22
2/13/22
N
$562
$588
2
F,Sa,Su
2/11/22
2/13/22
We
$588
$588
2
F,Sa,Su
2/14/22
2/17/22
N
$560
$564
2
M,Tu,W,Th
2/14/22
2/17/22
Mw
$560
$564
2
M,Tu,W,Th
2/18/22
2/20/22
N
$580
$593
2
F,Sa,Su
2/18/22
2/20/22
We
$580
$580
2
F,Sa,Su
2/21/22
2/24/22
N
$632
$664
2
M,Tu,W,Th
2/21/22
2/24/22
Mw
$632
$641
2
M,Tu,W,Th
2/25/22
2/27/22
N
$677
$683
2
F,Sa,Su
2/25/22
2/27/22
We
$683
$683
2
F,Sa,Su
2/28/22
3/3/22
N
$635
$653
2
M,Tu,W,Th
2/28/22
3/3/22
Mw
$643
$653
2
M,Tu,W,Th
3/4/22
3/6/22
N
$631
$633
2
F,Sa,Su
3/4/22
3/6/22
We
$633
$633
2
F,Sa,Su
3/7/22
3/10/22
N
$610
$619
2
M,Tu,W,Th
3/7/22
3/10/22
Mw
$613
$619
2
M,Tu,W,Th
3/11/22
3/14/22
N
$492
$588
2
M,F,Sa,Su
3/11/22
3/14/22
We
$588
$588
2
M,F,Sa,Su
3/15/22
3/17/22
N
$545
$598
2
Tu,W,Th
3/15/22
3/17/22
Mw
$545
$545
2
Tu,W,Th
3/18/22
3/20/22
N
$600
$608
2
F,Sa,Su
3/18/22
3/20/22
We
$608
$608
2
F,Sa,Su
3/21/22
3/24/22
N
$570
$583
2
M,Tu,W,Th
3/21/22
3/24/22
Mw
$570
$574
2
M,Tu,W,Th
3/25/22
3/27/22
N
$638
$673
2
F,Sa,Su
3/25/22
3/27/22
We
$673
$673
2
F,Sa,Su
3/28/22
3/31/22
N
$492
$492
2
M,Tu,W,Th
3/28/22
3/31/22
Mw
$492
$492
2
M,Tu,W,Th
4/1/22
4/3/22
N
$616
$616
2
F,Sa,Su
4/1/22
4/3/22
We
$616
$616
2
F,Sa,Su
4/4/22
4/7/22
N
$616
$616
2
M,Tu,W,Th
4/4/22
4/7/22
Mw
$616
$616
2
M,Tu,W,Th
4/8/22
4/10/22
N
$616
$638
2
F,Sa,Su
4/8/22
4/10/22
We
$616
$616
2
F,Sa,Su
4/11/22
4/14/22
N
$713
$740
2
M,Tu,W,Th
4/11/22
4/14/22
Mw
$713
$716
2
M,Tu,W,Th
4/15/22
4/17/22
N
$788
$829
2
F,Sa,Su
4/15/22
4/17/22
We
$829
$829
2
F,Sa,Su
4/18/22
4/21/22
N
$616
$678
2
M,Tu,W,Th
4/18/22
4/21/22
Mw
$616
$678
2
M,Tu,W,Th
4/22/22
4/24/22
N
$616
$616
2
F,Sa,Su
4/22/22
4/24/22
We
$616
$616
2
F,Sa,Su
4/25/22
4/28/22
N
$616
$616
2
M,Tu,W,Th
4/25/22
4/28/22
Mw
$616
$616
2
M,Tu,W,Th
4/29/22
5/1/22
N
$616
$616
2
F,Sa,Su
4/29/22
5/1/22
We
$616
$616
2
F,Sa,Su
5/2/22
5/5/22
N
$616
$616
2
M,Tu,W,Th
5/2/22
5/5/22
Mw
$616
$616
2
M,Tu,W,Th
5/6/22
5/8/22
N
$616
$616
2
F,Sa,Su
5/6/22
5/8/22
We
$616
$616
2
F,Sa,Su
5/9/22
5/12/22
N
$616
$616
2
M,Tu,W,Th
5/9/22
5/12/22
Mw
$616
$616
2
M,Tu,W,Th
5/13/22
5/15/22
N
$616
$616
2
F,Sa,Su
5/13/22
5/15/22
We
$616
$616
2
F,Sa,Su
5/16/22
5/19/22
N
$616
$616
2
M,Tu,W,Th
5/16/22
5/19/22
Mw
$616
$616
2
M,Tu,W,Th
5/20/22
5/22/22
N
$623
$623
2
F,Sa,Su
5/20/22
5/22/22
We
$623
$623
2
F,Sa,Su
5/23/22
5/26/22
N
$616
$877
2
M,Tu,W,Th
5/23/22
5/26/22
Mw
$616
$658
2
M,Tu,W,Th
5/27/22
5/29/22
N
$1,931
$1,974
2
F,Sa,Su
5/27/22
5/29/22
We
$1,974
$1,974
2
F,Sa,Su
5/30/22
6/2/22
N
$1,542
$1,668
2
M,Tu,W,Th
5/30/22
6/2/22
Mw
$1,542
$1,668
2
M,Tu,W,Th
6/3/22
6/5/22
N
$1,540
$1,540
3
F,Sa,Su
6/6/22
6/9/22
N
$1,540
$1,540
3
M,Tu,W,Th
6/6/22
6/9/22
Mw
$1,540
$1,540
3
M,Tu,W,Th
6/10/22
6/12/22
N
$1,699
$1,699
3
F,Sa,Su
6/13/22
6/16/22
N
$1,656
$1,690
3
M,Tu,W,Th
6/13/22
6/16/22
Mw
$1,656
$1,690
3
M,Tu,W,Th
6/17/22
6/19/22
N
$1,886
$1,886
3
F,Sa,Su
6/20/22
6/23/22
N
$2,317
$2,629
3
M,Tu,W,Th
6/20/22
6/23/22
Mw
$2,317
$2,629
3
M,Tu,W,Th
6/24/22
6/26/22
N
$2,565
$2,565
3
F,Sa,Su
6/27/22
6/30/22
N
$1,896
$2,017
3
M,Tu,W,Th
6/27/22
6/30/22
Mw
$1,896
$2,017
3
M,Tu,W,Th
7/1/22
7/3/22
N
$2,815
$2,815
3
F,Sa,Su
7/4/22
7/7/22
N
$2,330
$2,590
3
M,Tu,W,Th
7/4/22
7/7/22
Mw
$2,330
$2,590
3
M,Tu,W,Th
7/8/22
7/10/22
N
$2,502
$2,502
3
F,Sa,Su
7/11/22
7/14/22
N
$1,874
$1,929
3
M,Tu,W,Th
7/11/22
7/14/22
Mw
$1,874
$1,929
3
M,Tu,W,Th
7/15/22
7/17/22
N
$2,053
$2,053
3
F,Sa,Su
7/18/22
7/21/22
N
$1,933
$1,965
3
M,Tu,W,Th
7/18/22
7/21/22
Mw
$1,933
$1,965
3
M,Tu,W,Th
7/22/22
7/24/22
N
$2,096
$2,096
3
F,Sa,Su
7/25/22
7/28/22
N
$1,945
$1,970
3
M,Tu,W,Th
7/25/22
7/28/22
Mw
$1,945
$1,970
3
M,Tu,W,Th
7/29/22
7/31/22
N
$2,104
$2,104
3
F,Sa,Su
8/1/22
8/4/22
N
$1,921
$1,949
3
M,Tu,W,Th
8/1/22
8/4/22
Mw
$1,921
$1,949
3
M,Tu,W,Th
8/5/22
8/7/22
N
$2,078
$2,078
3
F,Sa,Su
8/8/22
8/11/22
N
$1,877
$1,913
3
M,Tu,W,Th
8/8/22
8/11/22
Mw
$1,877
$1,913
3
M,Tu,W,Th
8/12/22
8/14/22
N
$2,038
$2,038
3
F,Sa,Su
8/15/22
8/18/22
N
$1,818
$1,857
3
M,Tu,W,Th
8/15/22
8/18/22
Mw
$1,818
$1,857
3
M,Tu,W,Th
8/19/22
8/21/22
N
$1,992
$1,992
3
F,Sa,Su
8/22/22
8/25/22
N
$1,719
$1,755
3
M,Tu,W,Th
8/22/22
8/25/22
Mw
$1,719
$1,755
3
M,Tu,W,Th
8/26/22
8/28/22
N
$1,882
$1,882
3
F,Sa,Su
8/29/22
9/1/22
N
$1,560
$1,822
3
M,Tu,W,Th
8/29/22
9/1/22
Mw
$1,560
$1,822
3
M,Tu,W,Th
9/2/22
9/4/22
N
$2,419
$2,419
3
F,Sa,Su
9/5/22
9/8/22
N
$730
$1,185
2
M,Tu,W,Th
9/5/22
9/8/22
Mw
$733
$1,185
2
M,Tu,W,Th
9/9/22
9/11/22
N
$708
$767
2
F,Sa,Su
9/9/22
9/11/22
We
$767
$767
2
F,Sa,Su
9/12/22
9/15/22
N
$621
$641
2
M,Tu,W,Th
9/12/22
9/15/22
Mw
$622
$641
2
M,Tu,W,Th
9/16/22
9/18/22
N
$649
$678
2
F,Sa,Su
9/16/22
9/18/22
We
$678
$678
2
F,Sa,Su
9/19/22
9/22/22
N
$616
$616
2
M,Tu,W,Th
9/19/22
9/22/22
Mw
$616
$616
2
M,Tu,W,Th
9/23/22
9/25/22
N
$662
$664
2
F,Sa,Su
9/23/22
9/25/22
We
$664
$664
2
F,Sa,Su
9/26/22
9/29/22
N
$616
$616
2
M,Tu,W,Th
9/26/22
9/29/22
Mw
$616
$616
2
M,Tu,W,Th
9/30/22
10/2/22
N
$616
$616
2
F,Sa,Su
9/30/22
10/2/22
We
$616
$616
2
F,Sa,Su
10/3/22
10/6/22
N
$616
$616
2
M,Tu,W,Th
10/3/22
10/6/22
Mw
$616
$616
2
M,Tu,W,Th
10/7/22
10/9/22
N
$637
$657
2
F,Sa,Su
10/7/22
10/9/22
We
$657
$657
2
F,Sa,Su
10/10/22
10/13/22
N
$616
$616
2
M,Tu,W,Th
10/10/22
10/13/22
Mw
$616
$616
2
M,Tu,W,Th
10/14/22
10/16/22
N
$616
$616
2
F,Sa,Su
10/14/22
10/16/22
We
$616
$616
2
F,Sa,Su
10/17/22
10/20/22
N
$616
$616
2
M,Tu,W,Th
10/17/22
10/20/22
Mw
$616
$616
2
M,Tu,W,Th
10/21/22
10/23/22
N
$616
$616
2
F,Sa,Su
10/21/22
10/23/22
We
$616
$616
2
F,Sa,Su
10/24/22
10/27/22
N
$616
$616
2
M,Tu,W,Th
10/24/22
10/27/22
Mw
$616
$616
2
M,Tu,W,Th
10/28/22
10/30/22
N
$616
$616
2
F,Sa,Su
10/28/22
10/30/22
We
$616
$616
2
F,Sa,Su
10/31/22
11/3/22
N
$616
$616
2
M,Tu,W,Th
10/31/22
11/3/22
Mw
$616
$616
2
M,Tu,W,Th
11/4/22
11/6/22
N
$616
$616
2
F,Sa,Su
11/4/22
11/6/22
We
$616
$616
2
F,Sa,Su
Check Prices
Click on the map to activate it
Policies:
| Check-In | Check-Out |
| --- | --- |
| 16:00 | 10:00 |
~~~~~~~At the time of booking you agreed to this cancellation policy. ~~~~~~~~~~~
Please read and sign our rental agreement, cancellation policy, house, and city rules for vacation rentals. 
Thank you for booking your vacation with World Class Property Management INC. (WCPM) Please help us to keep our home a vacation rental by abiding by the neighborhood rules.
Please read and sign our rental agreement, cancellation policy, house, and city rules for vacation rentals. 
Thank you for booking your vacation with World Class Property Management INC. (WCPM) Please help us to keep our home a vacation rental by abiding by the neighborhood rules.
Cancellation Policy:
At the time of booking you agreed to this cancellation policy. Written confirmation of cancellation MUST be received prior to 45 days of check in date. You may cancel up to 46 days before arrival with a forfeiture of the booking fee. Cancellation of 45 days or less to check in date, forfeits all rent, taxes, cleaning fee and reservation costs. Up to 21 days from check in, renters do have the option of taking a 100% credit towards a future stay for the same property to be used within one year of the original stay dates, or a 50% refund. The 50% refund is 50% of the entire amount paid including all fees and taxes.  Within 20 days from check in there is no option to reschedule the trip or receive any refunds. New trip must be scheduled within one year of original arrival date. Changing stay dates are subject to different pricing as there are different pricing for all seasons. If you change to a higher price season you will be responsible for new pricing charge. Changing dates to lower price season: there is no refund of lower cost. If you change your stay dates up to 21 days to the date of check in this means you are paid in full and there will be no change to the cancellation policy. This cancellation policy will indefinitely apply to the original stay dates. If you would like to move your stay dates, we will only move the stay dates one time. 
Weather and "events" cancelations:
There will be no refunds due to events out of our control. These types of "events" are, but not
limited to, ski resort closures, event cancellations, casino closures, fear of travel, and OR pandemic and or epidemic, stormy weather, or power outages, forest fires or other acts of mother nature out of our control. During stormy weather, forest fires or other acts of God, no refunds unless all roads to Tahoe are completely closed for twelve (12) consecutive hours or more on the date of your arrival. Your reservation is valid for the remainder of the time. Road Conditions: or from California
We have no control over weather conditions that may result in accidents of any kind to personal property and or personal injury. Occupants agree to hold property owners and World Class Property Management, Inc., harmless if any damage to self or personal property happens, example but not limited to: a vehicle sliding on ice results in an accident, loss or injury due to rain, snow, ice, trees, flood, negligence, fire, theft, utility power outages or any reason. Please callwhen reporting an accident at the property so that we may be of assistance if possible. 
Payments:
The name on the reservation and the name on the credit card used must be the same. If you choose to use another credit card for the balance: You and any guest in your party whose credit card was used as payment, acknowledge by signing this contract that you and any guest in your party waive all rights to dispute any credit charge for rents, fees and taxes and or charges as listed with in this contract no matter who's credit card was used as payment, made by our company World Class Property Management, WCPM, World CPM or otherwise listed on your credit card statement. A reservation can be made with a 25% down payment paid by credit card when the reservation is made. If your credit card is declined at the time of booking the reservation will be canceled for nonpayment. Full payment is charged 45 days prior to scheduled arrival date. If a check or money order is not received by the due date, the balance will be charged to your credit card. The credit card must have an expiration date that extends beyond your stay. If a reservation is made less than 45 days prior to arrival, full payment is due when the reservation is made. If no other payment is received 45 days prior to arrival, we will automatically run the balance on the credit card on file. Balance is due no later than 45 days prior to your arrival date. We can keep the balance payment on the same credit card used for the initial payment, you can call with a different card, or a check or money order can be issued at least 45 days prior to your arrival.      (Contract.Initials)
Occupancy & Damage rules for vacation rentals:
- Weddings are NOT allowed of any kind or size, on the property or at the house.
This includes any beach front property. You will be shut down immediately.
- (Property.Custom7) The county/city only permits a certain amount of people allowed at each vacation home and we must follow this to keep our permit.
- (Property.Custom1) Per fire safety and County/City rules, street parking is not allowed. Please see any notes in the home on where to park. Failure to comply will result in possible eviction and or your vehicle being towed at owners' expense. If you have questions, please call us.
- You and your party will be evicted and forfeiture of all rents and deposits if found to be in violation of gross misconduct, damage, disturbing the peace, higher than permitted
occupancy than agreed, unauthorized use for weddings, receptions, parties, or loud group functions.
NOISE ORDINANCE 10:00pm TO 7:00am DAILY in every neighborhood no matter the situation.
- There will be no outside congregation after 10pm.
-There will only be one warning for violation of noise ordinance, after the first warning if the violation continues it will result in eviction with no refunds.
- Management reserves the right to inspect the property for over occupancy, noise or other
violations of County and State Laws. Occupants may be subject to fines in accordance with the
County or State, eviction and forfeiture of all charges if found to be in violation.
-Smoking is a fire danger, please properly dispose of any cigarette butts.
Additional charges/fines that may result if:
-Any lost or misplaced keys will be charged $80+ per key for a locksmith. 
-Any lost or misplaced garage door openers will be charged a min of $175 for replacement. If you accidentally left one in your car, please notify us and mail back.
-There will be extra cleaning/replacement cost fees if we find: Damage to house, missing items such as towels, extraordinary cleaning, trash throughout the house, trash outside the house, cigarette butts, etc. Please pick up after yourself.
-If the house you are renting has a propane BBQ: do not for any reason put charcoal in the BBQ! Yes, we have had this happen and it ruins the propane BBQ!
- PETS: We love fur babies, but they are not permitted in our vacation rentals unless allowed and approved by World Class Property Management. No pets of any kind, for any amount of time, are allowed in house or on property, unless you are in a unit that is specified to allow pets and approved.  Anytime also means that you cannot have a pet in the house for the day or a few hours, example: if a friend visits and they have their pet with them. If there is any evidence of pets it will result in extra cleaning charges, min of $250. This is inside or outside of unit. Service animals must be approved by World Class Property Management. If you have rented a home that is pet friendly, please pick up after them.
-NO SMOKING of any kind in any house or on property. Evidence of smoking will result in a min $400 charge for cleaning. You will be charged for steam cleaning and all damages. Any picking up of cigarette butts in the yard, driveway, and patio could result in extra cleaning fees. Unfortunately we have had to implement this no smoking rules, too many people have violated this and have left cigarette butts in yards, driveways and decks. Please clean up after yourself. Thank you.
-Please do not move furniture around. Example: if you move beds around this will result in extra fees to put the beds back where they need to be. Also moving furniture around could result in scratching the floors. 
-All boots, ski equipment, etc., are ONLY allowed in the garage, mud rooms and or designated
area. Ski & snowboarding equipment, and melting snow, will damage hardwood flooring, carpet and walls and are NOT allowed inside the house.
-Fireworks of any kind including sparklers, fire pits- metal or other, campfires, charcoal BBQ's or any kind of outdoor fire is illegal in all of Lake Tahoe. If you are found to have violated this, you
may face the fines from the County and fire department. If we find evidence of fireworks being used from your party; we will share this information with the fire department. We take fire safety very seriously in all of Lake Tahoe, we are in a high fire danger area. 
This may seem strict, but we must follow the rules set in place by the county/city to keep renting our home. Thank you for following the rules.
$250 minimum charge if management, security, fire department, police, or any
emergency officials are called to property for any type of disturbance other than
medical emergency.
As a condition to the rental of all Vacation Properties, WCPM reserves the right to charge the Guest's credit card for any and all uncovered Guest/Invitee caused losses and damages sustained to the Vacation Property throughout the duration of their period of occupancy. In the event of any uncovered Guest/Invitee-caused loss or damage to the Vacation Property, including, but not limited to, undue cleaning, eviction, service calls, service charges, fines/assessments, repairs or replacements, plus all applicable taxes, WCPM is hereby granted the right to charge the Guest's credit card. An itemized statement outlining all associated costs will be sent via regular or electronic mail to the address submitted by the Guest at such time as the reservation was booked.
Maintenance, operation, housekeeping etc.:  
- We want you to enjoy your stay and be comfortable at the house you have rented. If there is a
problem with housekeeping, maintenance, operation of any appliance or hot tub etc.; AND it is not reported to us there will be no refunds at all. Once a problem is reported to us, we will do our best to remedy or fix the problem, this is not reason for any refunds. If we are not given the chance to remedy or fix any problem, there will be no refund. Anything that is reported unsatisfactory after your stay will not be reason for refund.
-There are no refunds if you find your lodging to be unsatisfactory.
-We do our best to maintain operation of indoor & outdoor items (Jacuzzi, barbecues, patio
furniture, table games, etc.). Should maintenance to these items cause temporary loss of use, that will not be a cause for refund or compensation. All tenants will be promptly notified prior to arrival if such conditions become apparent. If such items become inoperable during your stay and only if we are notified, we will do our best to get items back up and running during your stay.
-If a maintenance emergency occurs on the property, please callto report the problem, please do not e-mail us with emergencies as e-mails are not checked 24/7. We like to fix any problems as soon as we can and will make every effort to correct the problem as soon as possible. 
Wildlife:  
The area is highly populated by bears, as well as raccoons, coyotes, etc. Please DO
NOT feed them. While we appreciate them, we do not appreciate them after they have broken into our home because they are used to being fed there. Do not leave food or trash outside or you will be charged extra for cleaning. As a local "bear" rule DO NOT to leave food in your vehicle as the bears are very smart and pesky, they have been known to break into vehicles to get anything they think may be food. 
Amenities provided & Not provided:
We will provide a start-up supply of paper towels (2), toilet paper (4 per bathroom), trash bags, hand soap and kitchen soap. All bath and kitchen towels, linens, blankets or comforters, and pillows are provided. We also supply basic pots and pans, flatware, dishes, bowls, cups & basic cooking utensils. As every house is privately owned, items in the kitchen and bedding may vary from house to house.
We do NOT provide hygiene items such as face/body soap, shampoo, conditioner, lotions, laundry soap, softener, dryer sheets, etc. We do NOT supply items such as plastic wrap, foil, plastic bags, food items, spices, oils, coffee etc. 
Hot Tub Rules (If Applicable):
Use of outdoor hot tubs is prohibited between the hours of 10pm and 8am per county noise ordinances. If you drink in the hot tub, please be careful not to spill any beverage in the water.
Extraordinary cleaning or misuse of the hot tub will be a minimum of $200 extra fee.
Example: if you have overloaded the hot tub with people and the water has been displaced very far below the line of the jets causing mechanical problems with the tub. Please be sure to replace the cover and lock when not in use. You must be 18 years of age or older to use hot tub. The hot tub is serviced before and after every rental to ensure the water is clean and safe for use. If there is any issue with the hot tub upon ARRIVAL, please notify us
immediately. USE HOT TUB AT YOUR OWN RISK, we are not to be held liable for any skin irritation that may be caused using the hot tub.  
Other rules and or Information:
- If you have rented a house with bunk beds; you are using the bunk beds at your own risk and waive the owner and management company harmless during your stay.
-Please do not sled or play in any neighbor's yard.
-If you have rented a house in a neighborhood with a private beach please do not walk through any neighbor's yard to access the beach. And please pick up after yourself so that we may continue to use the private beach.
-We want our guests to thoroughly enjoy their time in Lake Tahoe, so we want to make you aware of certain conditions at high altitude. The house is located at approximately 7000 to 8000 ft. in elevation. For those of our tenants unfamiliar with high altitude or arriving from sea level, the air is VERY dry so be sure to bring plenty of moisturizer, lip balm, sunscreen and please stay hydrated. You are closer to the sun here so you will get burned much quicker than you would normally at home. High altitude can cause headaches, dehydration, and insomnia. Alcohol consumption is also magnified and can affect you much quicker than you are used to.
CELL PHONES: Most carriers work at lake level. Be advised, though, that once you get up in the mountains it is possible that most carriers will not work.
-Yes, it snows in Tahoe in the winter, we are next to Heavenly Ski resort after all. Please be prepared for longer travel times during storms as traffic can get backed up. It is your responsibility to know the road conditions and to have the proper chains and or snow tires required by officials to travel through snowy mountain roads. The city or county does the snow plowing through neighborhood roads and that operation is out of our control. 
Check in and Check out:
-Check in time is 4pm; Checkout is by 10:00am. Early check in or late checkout that has not been approved will result in extra rental fees. We will not give a late check out if requested any later than 3pm the day prior to check out and will only be allowed if available.
-Checkout procedures are also posted in each home: Place dishes in dishwasher and start a cycle. Pick up kitchen, do not leave food on counter or on stove in pots or pans. Trash is to be placed in specified area, example: garage, mud room or bear box and bagged up -no loose trash-. All trash, including bathrooms, kitchen & any outside area must be gathered, put into trash bags then placed in specified area. Please do not leave trash outside of house as you are in the mountains and wild animals will get into trash resulting in extra cleaning fees. Please lock doors, place key in lock box (if applicable) and, for security, tumble the lock code so
the combination is not showing, close all windows and set heater at 55 degrees, or to posted
temperature, prior to departure. And we hope you enjoyed your stay!
I, (Guest.FullName), have read and fully understand this contract in its entirety and agree to all terms and conditions listed with in this contract.
Reservaion total $ (Reservation.Total)
Renter Signature:(Contract.Signature)
Date Signed:(Contract.Date)
Reservation number: (Reservation.AlternateReservationId) 
Stay dates: (Reservation.Arrival) 4pm to (Reservation.Departure) 10am
House Rented Address: (Property.Address)
Renter address and contact info:(Guest.Address), (Guest.City), (Guest.PostalCode)
|  (Guest.Email)  |  (Guest.Phone)
World Class Property Management INC
Office: | e-mail
Nearby Activities in Stateline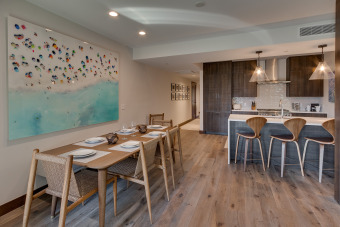 Ad Number: 1236816 1493-203027
Viewed: 638 times.
Updated: Nov 14, 2020
All information provided is deemed reliable but is not guaranteed and should be independently verified.
Note: BeachHouse.com does not own or manage any of these properties.
Please contact the property manager or homeowner directly by using this form.