Bluefields Bay, Jamaica is a breathtakingly gorgeous and highly secluded vacation spot in Jamaica. It is sixty minutes away from Montego Bay and forty minutes away from Negril. Because of its untouched beauty and exclusivity, it is an ideal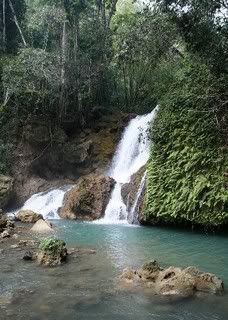 getaway spot and it is perfect for hosting weddings, dinner parties, important family events or birthdays, or any special occasion. The spectacular venues that can accommodate up to forty-two people overlook the Caribbean Sea and hosting an event in one of the venues would be a private and memorable occasion.
A must-see sight in the western part of Bluefields Bay is the Paradise Park which is a serene, 1000 acre private estate. Anyone that has been to Paradise Park will bear testimony that its name is an accurate reflection of its nature. The park is mainly a cattle and dairy farm located on a tropical savanna with flourishing, grassy fields and colorful flowering trees and shrubs. You can take a tour at the park which takes about an hour and a half and then explore the paths of the topical forest, swim in the blue waters of the bay, picnic in the park, or just seep in the serene, soothing atmosphere. The park is enjoyable at any time of the year; make sure that you are dressed casually and comfortably.
Bluefields Bay offers a wealth of activities for tourists that include snorkeling, deep-sea fishing, sea kayaking, playing water sports, scuba diving, golfing, horseback riding, going to beaches, and hiking along the beautiful trails of the Bay. There is also a vibrant culture of drinking, dancing and dining that you can explore—over the weekends, you can visit one of the indigenous reggae bars or the lively clubs in Negril and have the opportunity to mingle with the locals of the town. There are also many traditional Jamaican restaurants in Bluefields Bay that are worth visiting. Incidentally, you can eat world-class food cooked by a renowned chef at your own villa! A tour of historical sites would be very interesting because Bluefields Bay has a rich past having been occupied by the English and Scottish colonists. It goes without saying that a trip to Bluefields Bay will be a very enjoyable, relaxing and memorable experience for you.